Overview
We aim to ensure that all children regardless of race, creed, gender or ability develop a sense of their own worth and respect for others.
At Lister Infant School we achieve high standards of achievement because:
Lessons are fun, exciting and challenging
Teachers know about the different learning styles and allow for them in their lessons
Children are encouraged to do their best
We are an Inclusive school where every child is enabled to achieve their potential.
If you require further information please speak to your child's class teacher.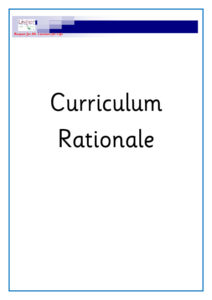 Booklets & Yearly Overview
Early Years
The Early Years Foundation stage is organised in seven areas of learning. Three prime areas of Communication and Language, Physical Development and Personal, Social and Emotional Development. Four specific areas of Literacy, Maths, Understanding the World and Expressive Arts and Design.
Learning for young children is a rewarding and enjoyable experience in which they explore, investigate, create, discover, practise and consolidate their learning, skills, understanding and attitudes. During the Early Years Foundation Stage many of these aspects are brought together effectively through playing, talking, exploring and practising their skills.
Outdoor learning
This is a vital part of the Early Years Foundation Stage curriculum. Some experiences are planned to take place outside in the Foundation Stage play areas to gain the most out of our extensive and varied learning environment. Cagoules and over trousers are provided, wellies should be brought from home.
English
Science
Children follow topics which help them develop their natural curiosity, test out ideas and record results. Science is largely practical and related to real life.
ICT & Computing
ICT is changing the lives of everyone. Through teaching ICT we equip children to participate in a rapidly-changing world where work and leisure activities are increasingly transformed by technology. We enable them to find, explore, analyse, exchange and present information. We also focus on developing the skills necessary for children to be able to use information in a discriminating and effective way. ICT skills are a major factor in enabling children to be confident, creative and independent learners.
As the aims of ICT are to equip children with the skills necessary to use technology to become independent learners, the teaching style that we adopt is as active and practical as possible. While at times we do give children direct instruction on how to use hardware or software, the main emphasis of our teaching in ICT is for individuals or groups of children to use computers to help them in whatever they are trying to study.
Information to help with KS1 Computing
The BBC Bitesize website has some brilliant videos to help you understand parts of the new 'computing' curriculum. Click on the link below to find out more.
www.bbc.co.uk/education/subjects/zyhbwmn
On Line safety is a crucial part of the curriculum and is taught to the children in an age appropriate manner. School participate in the National Safer Internet day and create their own raps/ songs to remind themselves of how to stay safe on line.
Check out our on line safety links on our links page.
Phonics
Mathematics
Children learn to calculate,measure, use data and link maths to real life situations. At Lister we understand the importance of early number skills and how this provides a good foundation for children being able to calculate. Lessons are practical and link to real life situations. Maths skills are used in cross-curricular lessons to embed the understanding of the importance of maths in real life contexts.
Supporting your child at home
Art & Design
Creativity is very important and our Art scheme encompasses the basic skills of drawing, painting, printing, modelling and 3D work. Children are given many opportunities to create and display their work. During Spring term Year 1 and Year 2 will have cookery sessions from a specilaist cookery teacher. In these lessions the children will learn about the origin of food and develop their cookery skills
Physical Education
PE Curriculum
We aim to provide a broad and balanced programme of physical activity to engage and inspire all children. Over the year, all children will be taught dance, games and gymnastics using both indoor and outdoor environments. Through these activities, the children will become fitter, self-motivated and will learn about the effects and benefits of exercise on their bodies. Opportunities are also planned for swimming in Year 2 where children work with specialist swimming coaches over a period of ten weeks.
The Wider Curriculum
PE and sport has a high profile in our school and permeates many aspects of school life. In the summer term we hold our annual Sports Day in which we encourage participation of all children and organise competitive races for pupils. In order to include all, we plan for some events to be fun based whilst others are skill based. Every other year school participates in the Sport Relief mile run, where all our pupils learn how to train and persevere to achieve a goal. We encourage all pupils to participate by walking, jogging or running the mile. This is a big school event with training sessions built in prior to the event.
Other agencies are used to enhance the variety of activities available and we take full advantage when these opportunities become available. For example school links with Vagabonds Tennis Centre which is a local tennis club in the area. The pupils participate in tennis sessions and children are encouraged to try the club by receiving a free session voucher. Talented children are signposted to local clubs and events to encourage them to develop their skills.
Beyond the School Day
The school is keen to provide a wide range of extra-curricular clubs for children throughout the year which are organised by our teaching staff and sports coaches. Children enjoy the opportunity to work with different teachers and have the chance to try many sports such as football, multi-skills, matball, tennis, athletics, basketball, dance and street dance. We enter a wide range of competitions and have had many successes. Lister Infants has been awarded the Gold Gamesmark for the second year running!
Primary school experiences are pivotal to the children's future perception of physical activity and we believe that children leave our school equipped to enjoy sport for all its health and social benefits. For those who relish the competitive element, they gain the skills, confidence and relevant experience to succeed at their chosen level and discipline.
Geography
Children are given opportunities to learn the skills of observation, questioning, planning and using maps. They will develop their knowledge and understanding of places near and far through topic work.
History
Children are given opportunities to develop an awareness of the past within and beyond living memory; about their own lives and the lives of others. They are encouraged to understand and practise some of the ways in which we obtain our historical knowledge; e.g. through stories, pictures, eye-witness accounts and artefacts.
Music
Children will learn to play simple percussion instruments and learn songs and techniques of singing. They are provided with opportunities to explore and enjoy how sounds and silence can create different moods and effects. Year 2 have a 30 minute recorder lesson each week and year 1 has a percussion lesson delivered by a music specialist
French
Our school is Centre of Excellence for French and as a consequence of this we receive specialist input from a French Assistant. French is taught throughout the school. The emphasis in all lessons is on speaking and lessons are practical and fun.
SEAL
Through the SEAL programme we will:
promote the spiritual, moral, cultural, mental and physical development of pupils at school and in society.
Prepare pupils for the opportunities, responsibilities and experiences of adult life.
Sex and Relationships Education
The sex and relationships education programme encourages the following values:
Respect and care for self
Respect and care for others
Respect and responsibility for family, friends and the school community
Responsibility for one's own actions
Self esteem and confidence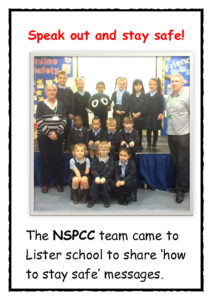 RE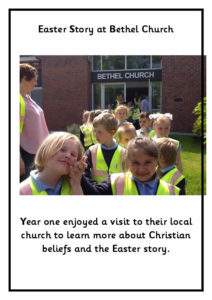 More Able, Gifted & Talented
British Values
Health & Safety
Extra Curricular
At Lister Infant School we believe extra-curricular activities play a very important role in the life of the pupil and the school. We therefore offer a variety of clubs for our children to join and enjoy both at lunchtimes and after school.
Homework
The children at Lister Infants are encouraged to work very hard at school and make the most of the time that they spend here. Whilst their school day ends at 3.00, their education does not. Many children will have after school activities to attend that are important to their all round development. In addition to this, we strongly feel that pupils need some time at the end of the school day to relax and play – vital ingredients for good child development!
Therefore we promote a homework policy that seeks to strike a balance. This means a policy of regular meaningful homework that supports and reinforces the work in the classroom yet which still allows for plenty of "free time" which is so necessary for other areas of good child development.. The homework is a perfect balance of skill based sheets and project work, allowing children the opportunity to consolidate and hone skills and to plan and  present their own project in their own unique way.We believe school homework should enrich a child's education.
We value your support in helping your child with their work at home and we would ask that you help your child by encouraging him/her to work in a quiet area away from the TV and by monitoring the quality of their work.
Regular homework is given throughout Reception, Year 1 and Year 2:
Phonics (letter sounds)
Regular reading practise
Spelling and word level work in Years 1 and 2
Mathematics
Project work based on class topics
Support materials can be found under the year group tabs and under supporting your child at home.